Throughout the majority of the career of Kieran Gibbs, he has been utilized as a substitute player at the Emirates Stadium.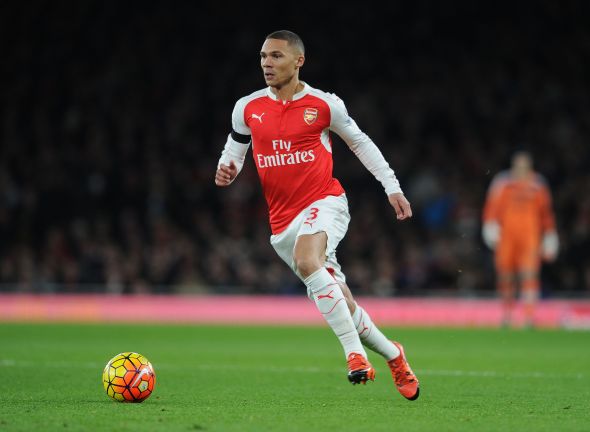 The English defender originally signed with Arsenal back on September of 2007 and despite that being almost 10 years ago, Gibbs has only managed to make around 130 appearances.
130 appearances might sound like a lot but considering that his time spent in Arsenal has roughly been 11 seasons, Gibbs has averaged around 12 appearances in every single season.
The bulk of his time is spent on the sidelines and this does not appear like it's going to be changing anytime soon as the English defender continues being on the bench and only getting in the first team on a few specific matches or whenever someone else gets injured.
Kieran Gibbs earns around £60,000 each week which is a huge amount of money for a player that has mostly been unimportant in the Premier League. Not to take any credit away from Gibbs, he has performed fairly well in every occasion that he has indeed gotten the chance to get into the main team but is this enough for him to remain in Arsenal? Or would it be better to join another club?
Crystal Palace is one of the Premier League clubs that is rumored on being interested in signing Kieran Gibbs and get his career at least more active in terms of actually performing.

Whether or not a deal actually takes place is something that remains to be seen but if the 27 year old defender wants to have any real chance of getting called up to the England national team and perform for the upcoming international competitions including the 2018 FIFA World Cup, then his chances are extremely slim if he continues at the Emirates Stadium.
The career of Kieran Gibbs has not been a memorable one and at the age of 27, he still has time to turn it around but if he continues wasting it away on the sidelines of Arsenal then it will be an unremarkable one that actually had the potential to be something much more than just a bystander.